Activatable environment for anyone
regardless of nationality and gender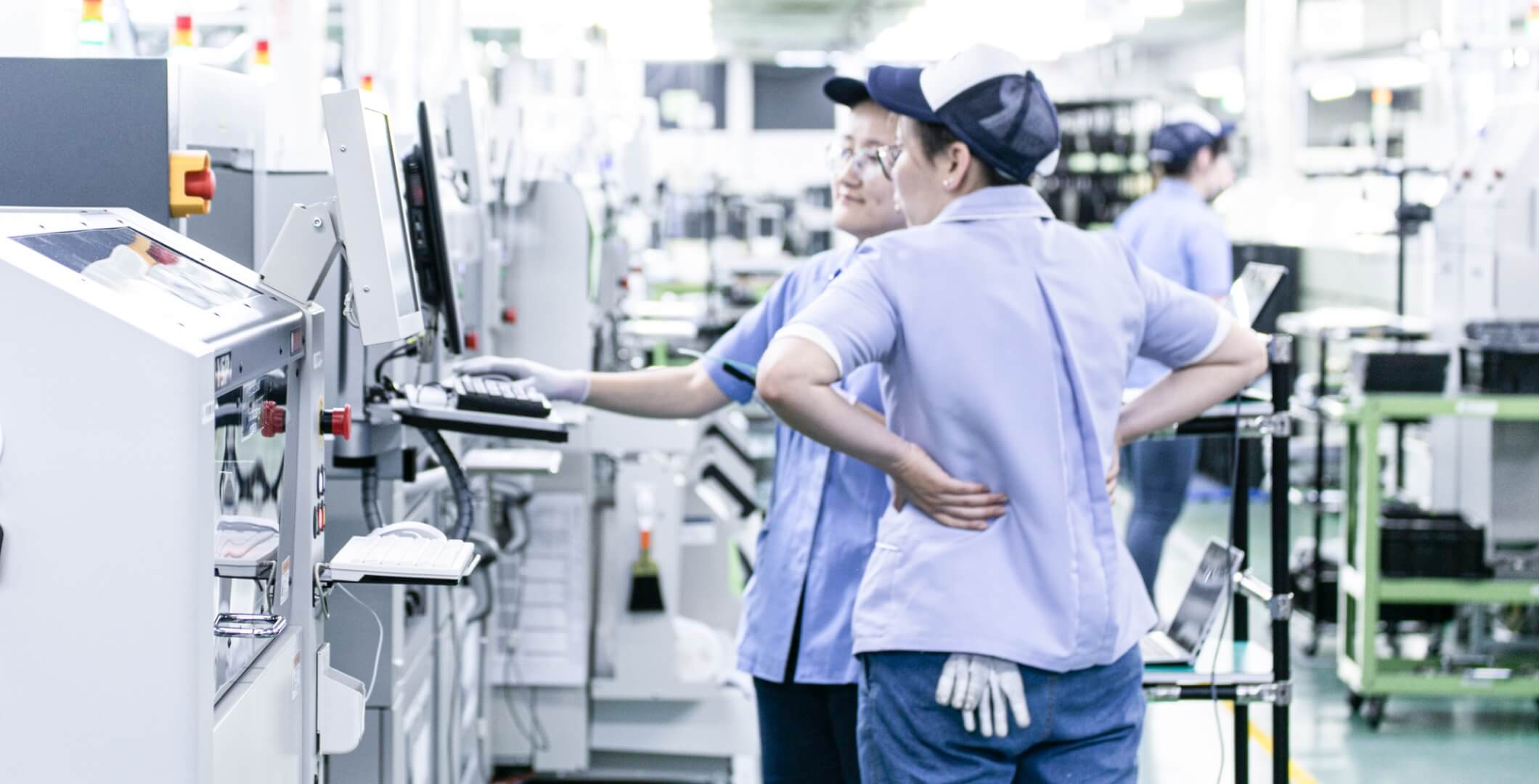 OUR MESSAGE
We, Sanko Electric has been operating for more than 65 years since its foundation in 1951 under the company slogan "To provide technologies that are trusted and satisfied by customers". We set up 3+ (One another better creativity, one another better enthusiasm and one another better sincerity) to our company concept as the technologies to make people happy.
We believe that creating new value for customers, passionate commitment to work and works standing at customer's points of views shall make everyone happy including customers and employees. We started the business from sales of electrical materials when the company was founded and expanded the business field to manufacturer of wire harnesses and electronic substrates, etc. As result of working on electronic equipment manufacturing business by the technology development accompanied with the customers, we have been pleased to produce parts for electronic equipment including electric components used for cold apparatus, machine tool, medical equipment, automobile and motorcycle, and contribute to the society consequently. We collaborate with our overseas factories in North America, Southeast Asia and China as their mother factory globally so as to enables the stable quality and production system always as well as providing the products that meet the customers' requirements regardless of the production sites.
We shall commit "SANKO quality" anywhere in the world.
STAFF VOICE
STAFF VOICE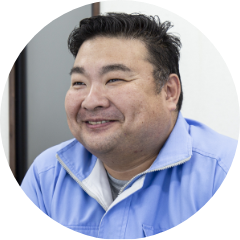 Purchasing
Purchasing Dept. Chief
T.W
13 years of service
Cost reduction of materials procurement should be an important job directly linked to company profit.
I am engaged in work to procure parts (electronic parts, plating, etc.) to produce products that are entrusted by customers. I can't express but definitely I can feel accomplished when cost down negotiation can go well along my intention based on the lucrative information I have collected despite the materials cost tends to appreciate.
make products for which production is contracted by customers in the materials department. Atmosphere of the workplace can be said in a word, "So much genial". It's an open atmosphere we can rely on each other in working although everyone makes fun of the others other than work.
We are looking forward to welcoming anyone who can breathes new winds anytime without hesitation!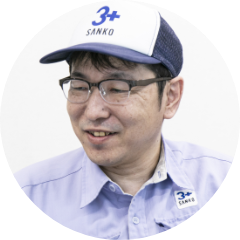 Production control
Production Control Dept. Assistant Section Chief
H.K
27 years of service
It really lets me feel much motivation because my job directly affect trust from customers and company management.
Before joining this company, I might be worried about the difficulty of human relationships and the work, but now almost 30 years have passed me by. I think that is thanks to careful teaching or training by my superiors and seniors as well as the good atmosphere in the workplace.
Actually, my responsibility to do is so big like production planning based on orders from customers, its issuance, production instruction and the progress management, and coordination among the related departments for the production which must be linked to the work accuracy and delivery lead time. However, that's why, I am so motivated to work on. The atmosphere in the workplace environment is so good because I can communicate with my superiors and colleagues to ease reporting, conveying and consulting, which I can facilitate my jobs.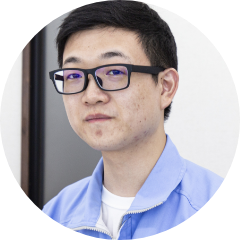 Quality insurance
Quality Assurance Dept. Staff
S.T
1 year of service
Despite many foreign employees are working here, fair and appropriate evaluation can be expected in this work environment even for small effort regardless of nationalities.
Quality Assurance Department now I belong to is working on the quality control and the improvement activity.I can feel accomplishment I and what I have done have been developed in corrective action for defects and failures exactly thanks to the appropriate evaluation system.
Whenever I have found anything I don't know how to react on, I haven't felt anxiety I had before joining the company and my skills both for the work and Japanese language have been advanced thanks to seniors who teach and train me easily to understand.
In the future, I would like to challenge much more bigger job or any global jobs.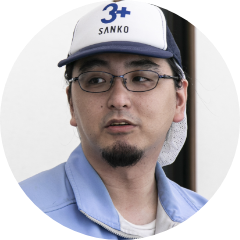 Production
PCB Mounting Dept. Chief
T.H
10 years of service
I can feel accomplishment largely when we act under the initiative of production site and strive on our own for solving problems.
I conduct comprehensive troubleshooting on-site, coaching, management and on-site management (5S, layout change, etc.) as a leader of PCB Mounting Department.
Out workplace is confident to communicate with each other and respond to the collaborative works firmly, which is balanced well and vibrant condition. Flat and open atmosphere the superiors can listen to what would like to talk to properly is also realized even it is complaint or doubt.
Since I've been confident for the work based on the experiences, I would like to try to improve any on-site problems I feel they should be worked out more actively
I can spend my days here without particular trouble so far because it is easy to balance work and private life.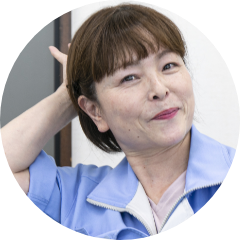 Production
Assembly Dept. Junior employee
H.M
13 years of service
I felt I was admitted a little when launching out a system which was named of my name.
Someone must see hard works of anyone without exception.
Here is a workplace like that.
I am engaged in the work to inspect substrates with the functional inspection machine and assemble parts and the boards so they can be packaged and shipped out along the schedule.
Although sometime I felt my surroundings might see I didn't work hard despite I did my best, I have been motivated so much feeling I was admitted a little when I was promoted from a dispatched employee to junior employee and a system whose name was originated from my own name launched out. I thought, "Oh, there was someone who looked at (my hard work) properly" and I assumed here is a good workplace again.
I am sure to devote myself to assembly work from now too! "Why don't you do it too! (Why don't you come on to Sanko!)".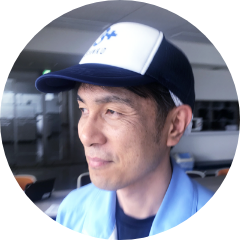 Production engineering
Production Engineering Dept.
H.Y
9 years of service
We can grow up ourselves by working out one project by one project while those come in one after another.
Production Engineering Department is engaged in process design (design of functional inspection machine) for new products and improvement activities on-site workplaces.
Although I was majoring in electricity when I was a student, I was worried about my job because this is my first professional work. I have grown up little by little thanks to coaching of seniors so I was able to work on alone, and now I can be a specialist for functional testing machines.
Sanko Electric is a cheerful company that listens to the individual opinions carefully and incorporates them in the actual working processes positively in the working environment where anyone can consult with any other departments without hesitation. Newly com-in colleagues can develop yourself (= company development) in this company. So, I hope you can aggressively propose your idea without fear of failure.
OFFICE&FACTORY
Working environment
We are trying to build the environments that the all employees can be willing to work in, and thoroughly penetrate 5S (Seiri, Seiton, Seiso, Seiketsu and Shitsuke).
We are also proactively drive IoT forward in factories to reduce stress and mistakes during works there.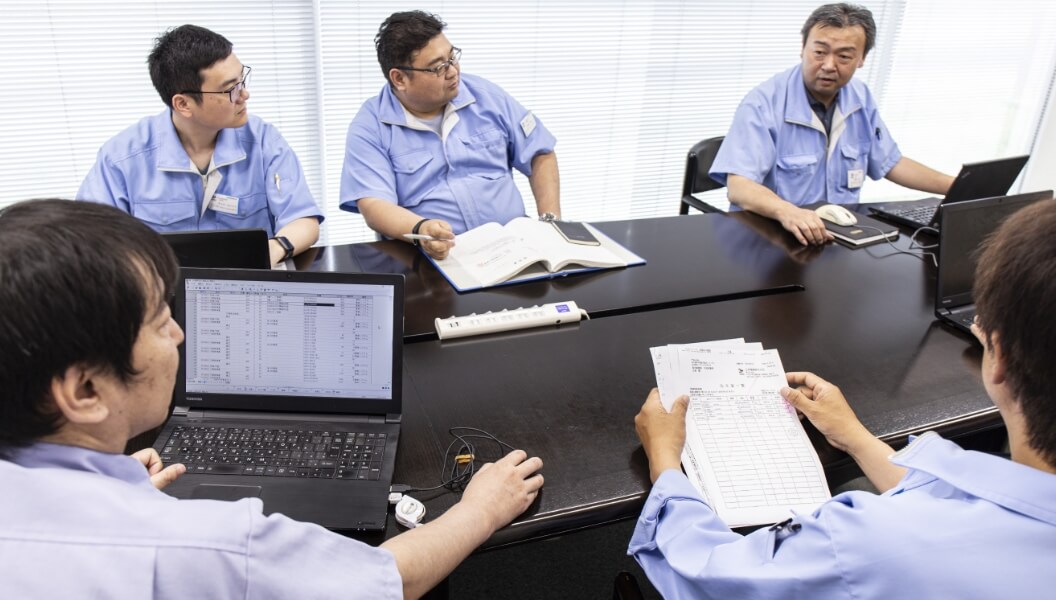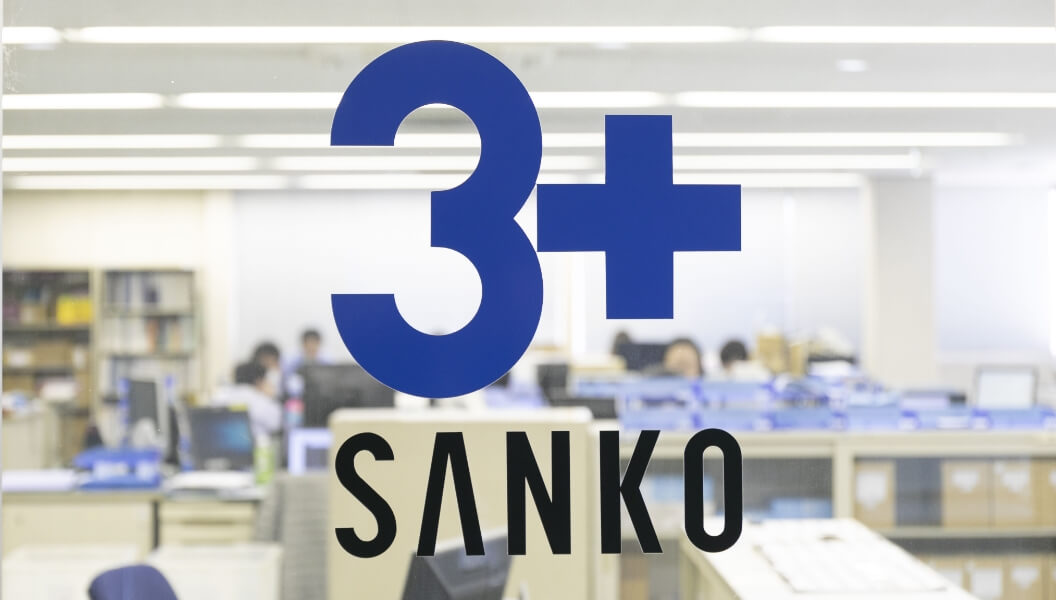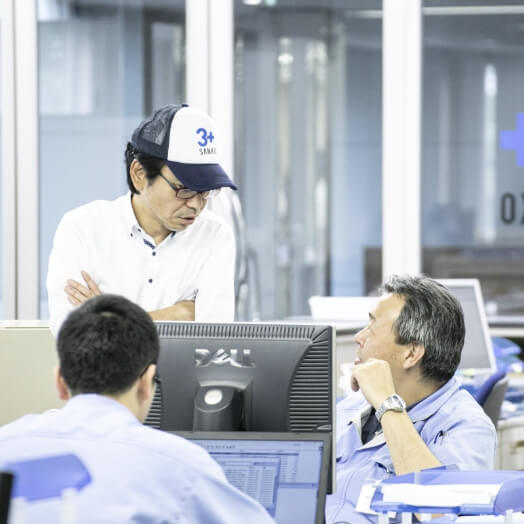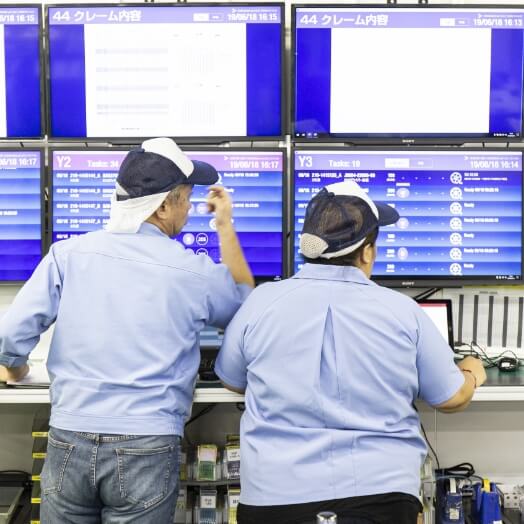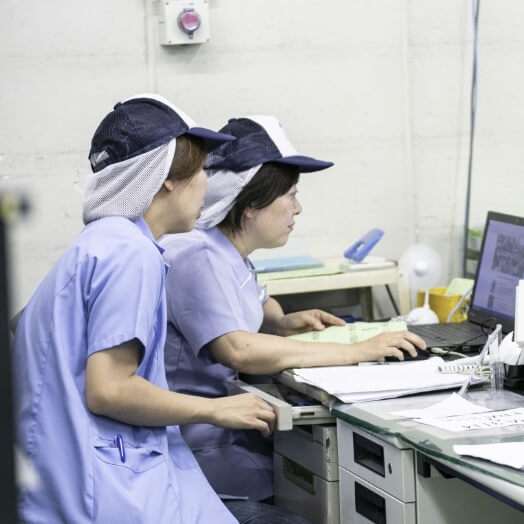 STEP
Recruitment Procedure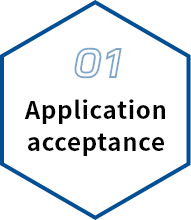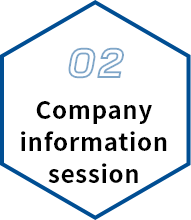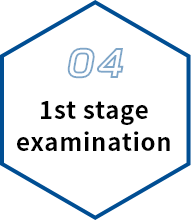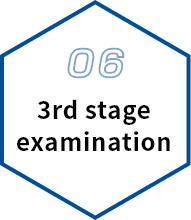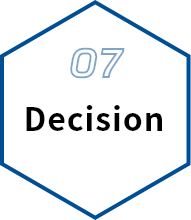 ※ A resume, transcript and any other documents if requried shall be requested to be presented for the application. The details shall be explained in the company information session.
※The entry shall be requested from "Contact Us" on this website.
POLICY
Recruiting Policy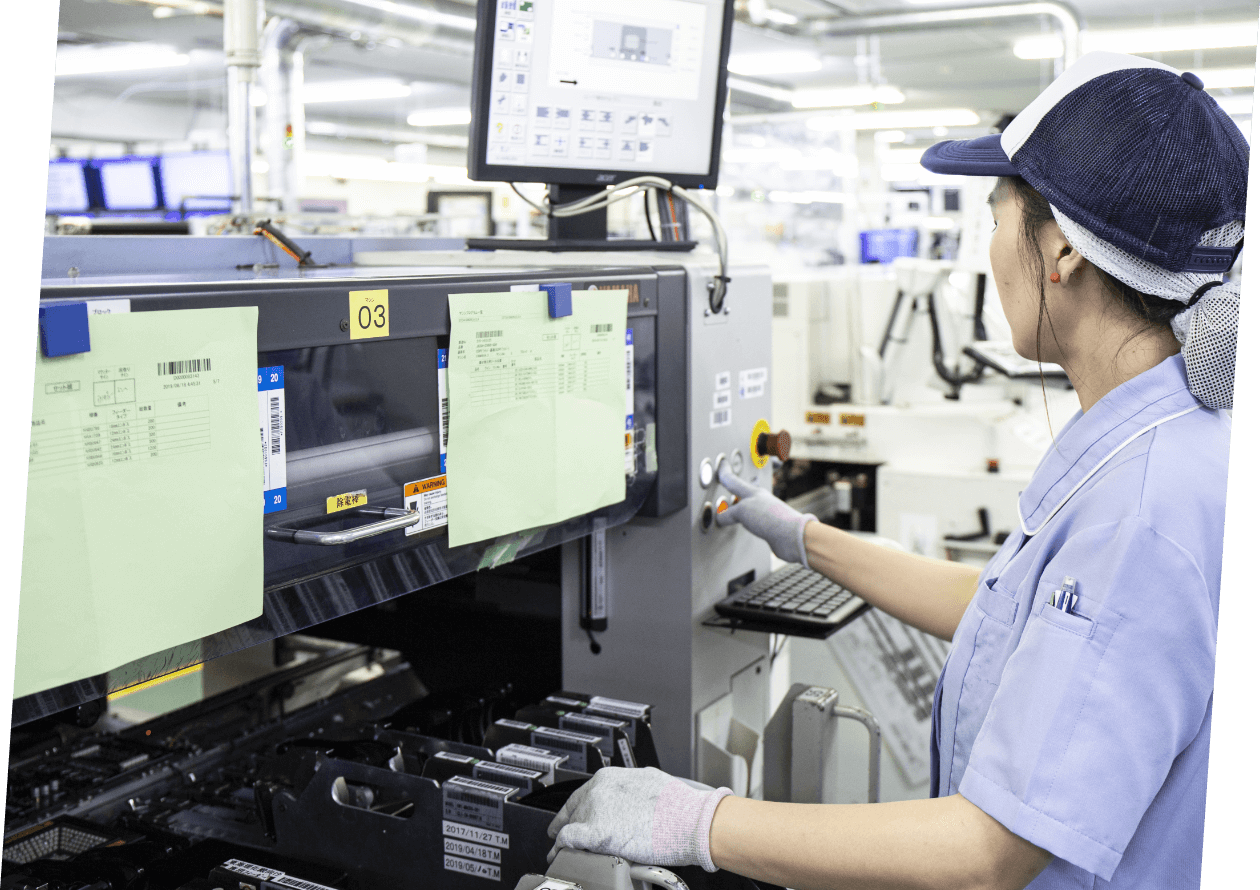 We shall position the most important point for the judgment is neither faculty & department for studying nor knowledges now retained but potentials and human skills that the applicants are having.
We, Sanko Electric shall greatly welcome anyone who aims at working on building a company that can be experienced "Material happiness", "Mental happiness" and further speaking, "Sustainable happiness to keep the both happiness" by thinking and acting on your own as well as tries to expand the global business together with the company.
LIST
Recruiting job category list
Jobs being recruited now.
Please select the job category you would like to see and proceed to the application details.
No recruiting information now.