G

REETING

Sanko Electric has been operating for more than 65 years since its foundation in 1951 under the company slogan "To provide technologies that are trusted and satisfied by customers". We started the business from sales of electrical materials when the company was founded and expanded the business field to manufacturer of wire harnesses and electronic substrates, etc. As result of working on electronic equipment manufacturing business by the technology development accompanied with the customers, we have been pleased to produce parts for electronic equipment including electric components used for cold apparatus, machine tool, medical equipment, automobile and motorcycle, and contribute to the society consequently. The global environment and energy can be major issues to be worked out in 21st century. In order to realize better and vibrant era where children can have dreams, Sanko Electric shall gather the collective powers of the Group to grapple with the issues in the new era so as to aim at the further technical development and high-quality products. We would be most grateful if you could keep on giving us warm supports and guidance from now on too.l
Hironori Saigusa, Representative Director
CONCEPT
Technologies to make people happy
On another better
Creativity
With progressive spirit, we shall create new values for customers.
On another better
Enthusiasm
We shall endeavor to work hard aggressively with prides and value passionate hearts.
On another better
Sincerity
We shall endeavor to understand customers and devote ourselves for the works and services with customer-oriented standpoint.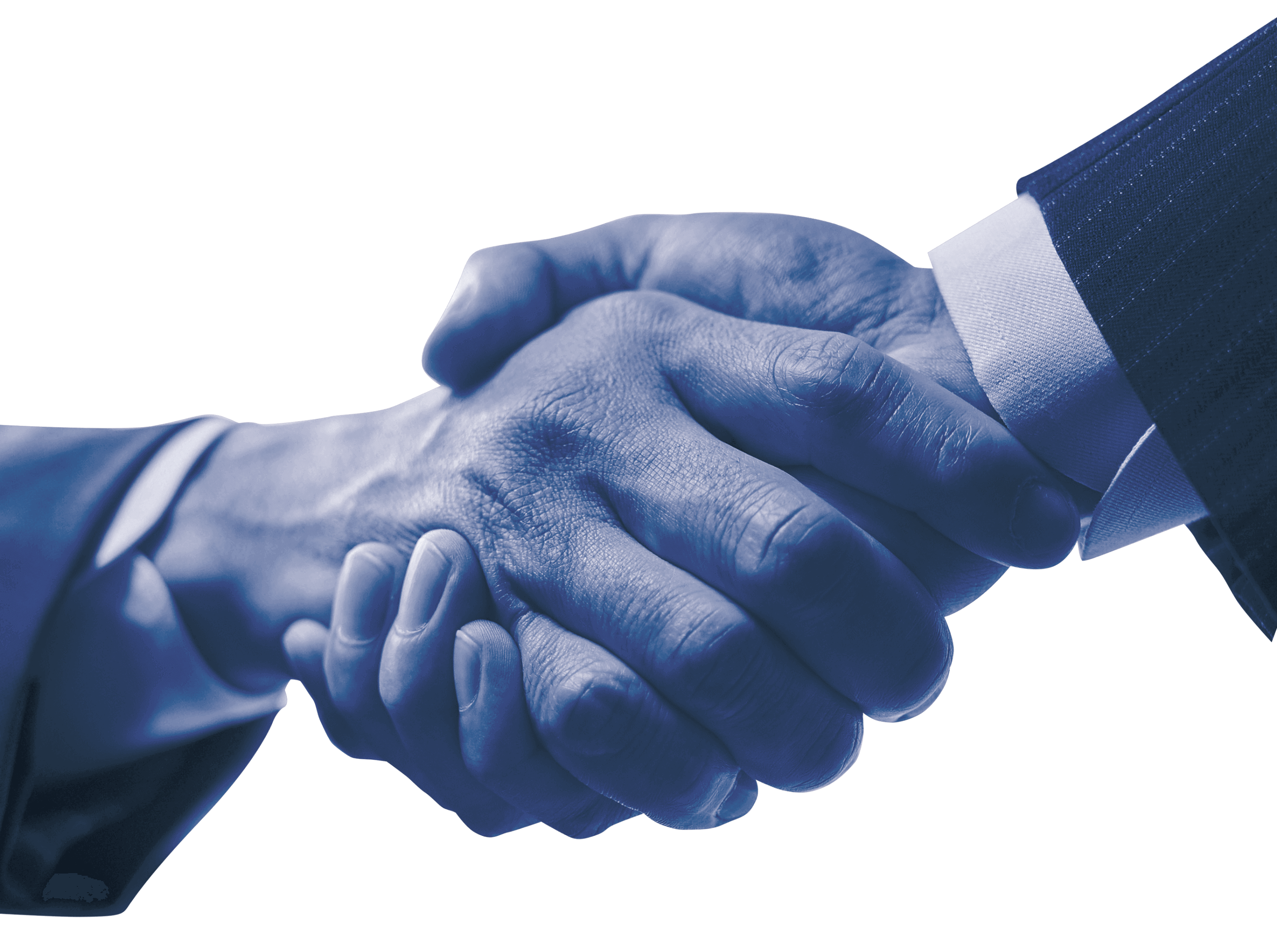 COMPANY POLICY
1. Respect customers' demands prior to anything else and contribute to the society with better products.
2. Value creativity, spirit and dignity.
3. Get together for endeavors always and try to improve prosperity and welfares.
MANAGEMENT PHILOSOPHY
Don't pursue corporate scale but focus on business contents.
Aim at independent business development on our own.
Foster courageous employees who can challenge creation and development.
Dedicate ourselves to development, nurturing and devolution of unique technologies.
Desire to reinforce the tradition of Sanko Group
by succeeding the technology of our predecessors
and passing them on to our successors.
COMPANY
Corporate name
Sanko Electric Co., Ltd.
Capital
JPY97 million
Foundation
1st November, 1951
Representative
Hironori Saigusa, Representative Director
Head office location
456-0025 JAPAN 
7-23, Tamanoicho, Atsuta-ku, Nagoya City, Aichi Pref.
Factory location

Mie Factory
511-0411 Japan 
568-5 Hokuseichokyoganoshinden, Inabe City, Mie Pref.

Affiliated Companies

Delta Plus Co., Ltd.

(Official Website)

Sanko Electronics America, Inc.
Sanko Electronics Mexico S.A. de C.V.
Sanko Electronics (Thailand) Co., Ltd.
Sanko Electronics Cambodia, Co., Ltd.
Sanko Electronica Sales de Mexico S. de R.L. de C.V
Sanko Electronica Sales de México S. de R.L. de C.V Guanajuato Branch
Changzhou Sanko Electronics Co., Ltd.
Foshan Sanko Electronics Trading Co., Ltd.(SEFC)

Major Customers

AISIN CORPORATION
Brother Industries, Ltd
Fuji Electric Co., Ltd.
MEIDENSHA CORPORATION
Mitsubishi Heavy Industries Thermal Systems, Ltd.
MITSUBISHI LOGISNEXT CO., LTD
Nabtesco Corporation
NGK SPARK PLUG CO., LTD.
Takeuchi Techno Co., ltd.
TOKAIRIKA,CO, LTD.
TOYOTA INDUSTRIES CORPORATION
Others (In alphabetical order)
GROUP COMAPNIES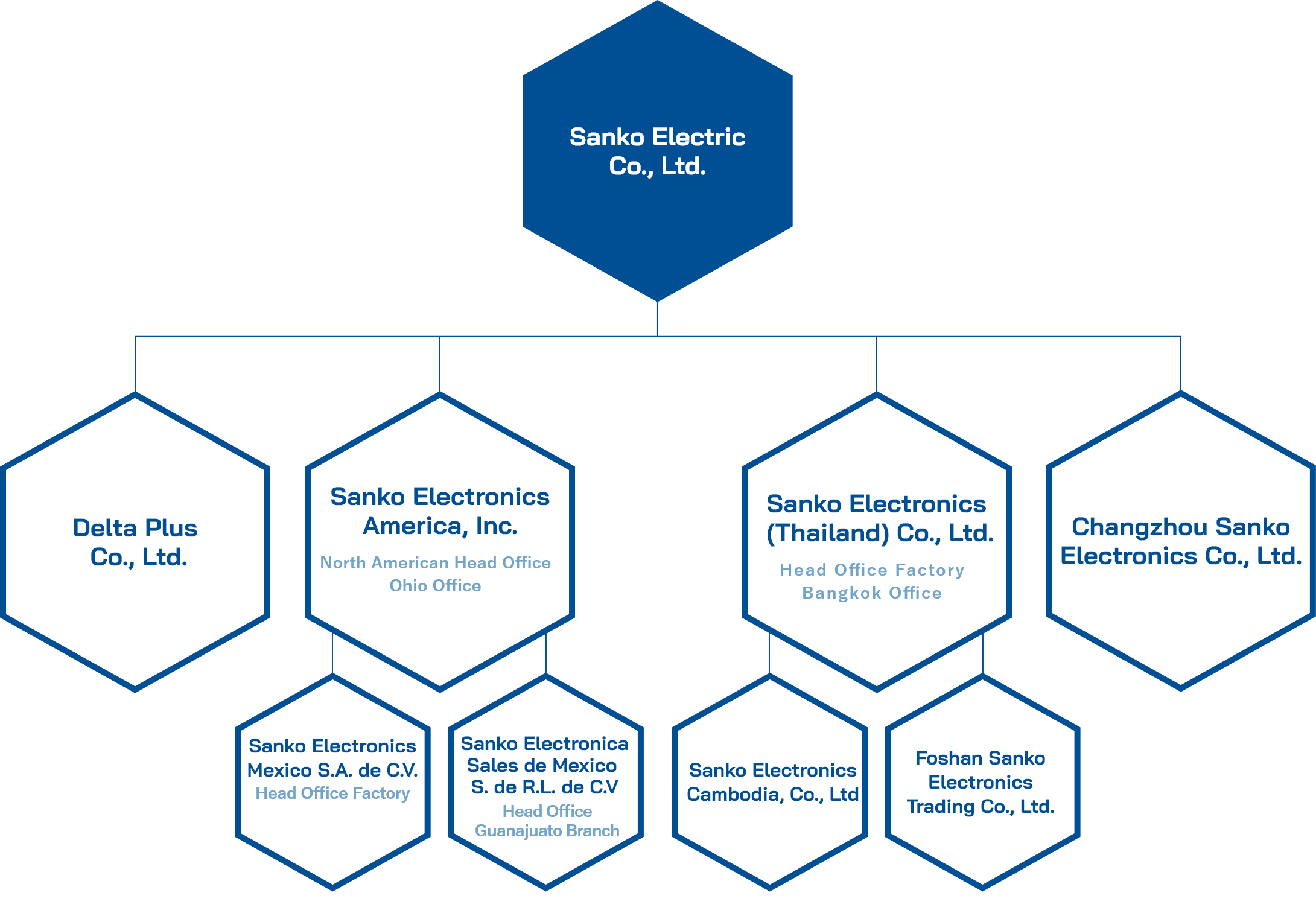 HISTORY
November, 1951
Seiji Saigusa founded Sanko Electric Trading Company to purpose wholesale of electric materials in Taishocho, Nakamura-ku, Nagoya City.
January, 1959
Established Sanko Electric Co., Ltd. with capital of JPY1 million.
September, 1961
Moved head office to the current location from Nakamura-ku.
September, 1964
Started manufacturing wire harness and electric equipment.
July, 1975
Akio Saigusa assumed Representative Director & President
October, 1985
Acquired factory site for 21,860 sq.m2 in Hokuseichokyoganoshinden, Inabe City, Mie Pref.
January, 1988
Established Delta Plus Co., Ltd. (in Toincho, Inabe County, Mie Pref.)
June, 1988
Established Sanko Electronics America, Inc.
August, 1989
Completed building Mie Factory and started the operation.
December, 1994
Established Sanko Electronics America, Inc. Charleston Branch
January, 1997
Moved Sanko Electronics America, Inc. to Torrance, California State along the production expansion.
May, 2006
Established Sanko Electronics America, Inc. Detroit Branch
May, 2009
Established Sanko Electronics (Thailand) Co., Ltd.
Akio Saigusa became Representative Director & Chairman of the Board and Hironori Saigusa assumed Representative Director & President
August, 2013
Established Sanko Electronica (Mexico) S.A. de C.V.
August, 2013
Established Changzhou Sanko Electric Co., Ltd.
May, 2014
Akio Saigusa became Director & Advisor
March, 2017
Established Sanko Electronics (Cambodia) Co., Ltd.
February, 2018
Established Sanko Electronica Sales de Mexico S. de R.L. de C.V.
May, 2018
Established Takayama Factory of Delta Plus Co., Ltd.
January, 2019
Established Sanko Electronica Sales de México S. de R.L. de C.V. Guanajuato Branch
January, 2019
Established Foshan Sanko Electric Trading Co., Ltd.
October, 2021
Merged Sanko Electronics America, Inc. and Charleston BranchとDetroit Branch,Established Ohio Branch in Powell, Ohio
December, 2021
Moved Sanko Electronics America, Inc.(Headquarter in North America) to San Diego, California State
December, 2021
Merged Sanko Electronica (Mexico) S.A. de C.V.(1st Factory) and 2nd Factory